9:20 p.m. - August 01, 2006
HORSESHOES...THE SPORT OF WEENS

THIS IS ANDRE WRITING IN MOMS DIARY!
WE WEENURS LIKE SPORTS AS WELL AS ANY OTHER HOUND OUT THERE.
HOWEVER FRITZ HAS DISCOVERED A GREAT PASSION FOR HORSESHOES
BEING THAT MOM DOESNT DO ANYTHING SLIGHTLY...SHE WENT AND BOUGHT A PROFESSIONAL HORSESHOE SET FOR THE BACK YARD.
THE HORSESHOES ARE GOLD AND SILVER AND THEY ARE OFFICIAL WEIGHT
HERE THEY ARE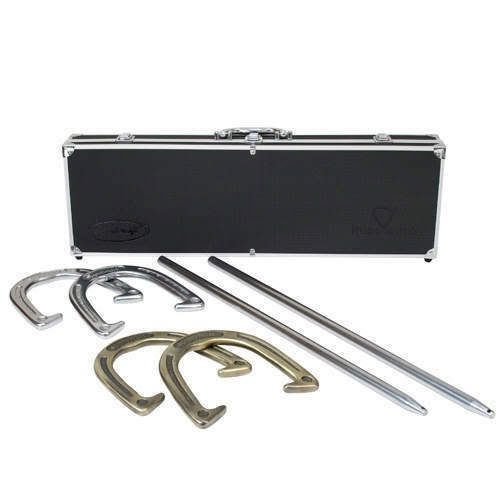 WELL WHEN EVER ANYONE GOES TO THROW ONE OF THESE FRITZ GOES NUTSO.
I GUESS THEY ARE HIS TOYS. I DONT GIVE A CRAP ABOUT THEM AND THE PEOPLE CAN PLAY WITH THEM ALL THEY WANT. I DO LIKE TO LAY IN THE FLIGHT PATH OF THEM SOMETIMES JUST FOR A GIGGLE.
ANYWAYS, MOM GOT SOME SHOTS OF FRITZ TAKING THE HORSESHOES IN THE HOUSE WHERE HE PROCEEDS TO PLACE THEM IN THE LIVING ROOM WITH THE REST OF OUR TOYS.
IF THE PICTURES SEEM BLURRY IT WAS CUZ MOM WAS CHASING FRITZ TO GET THE PIC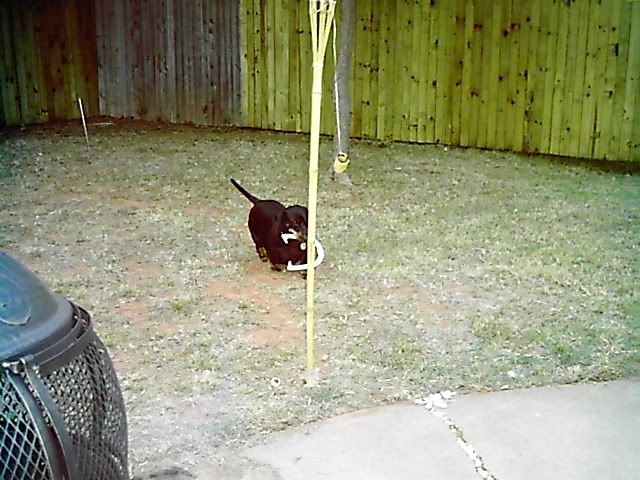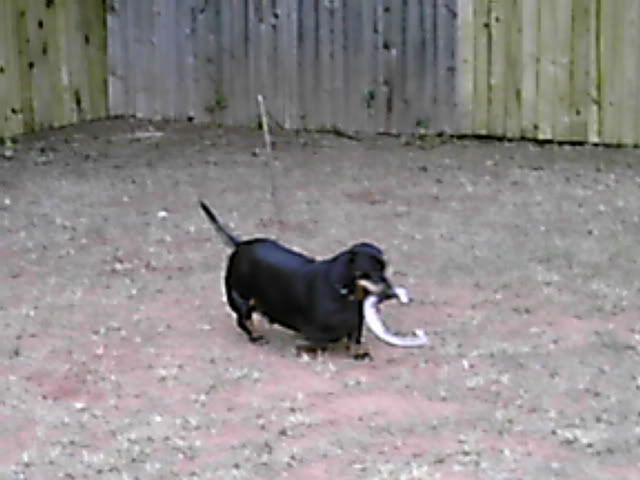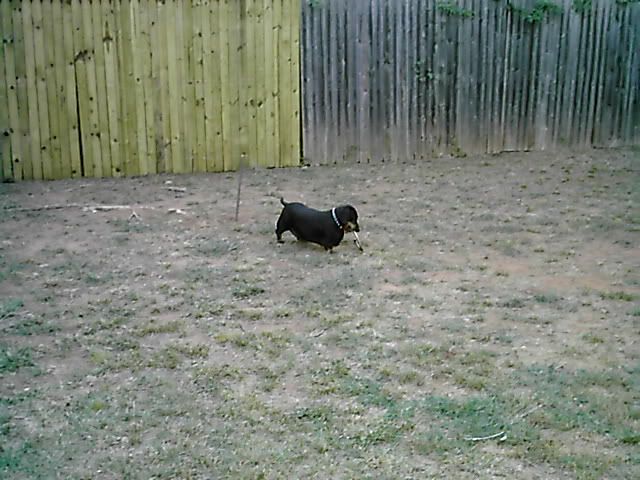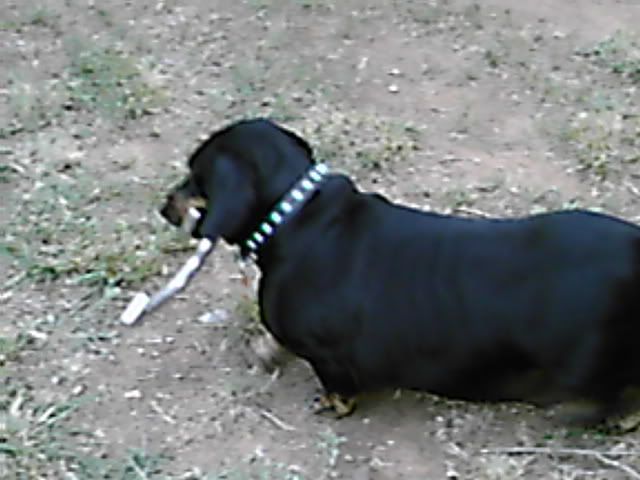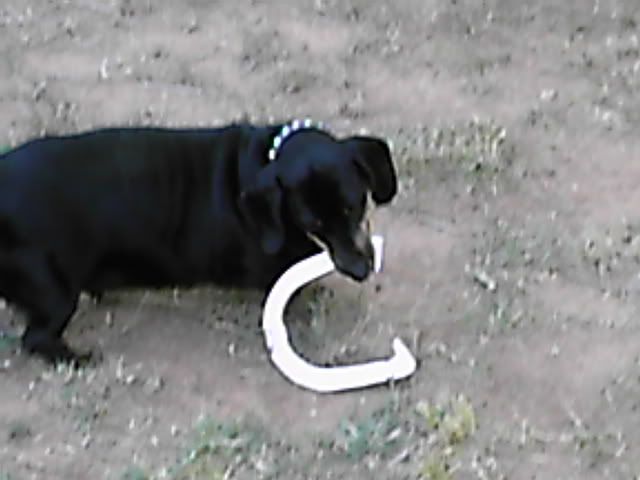 AND HERE HE GOES INTO THE HOUSE...YEP HE CARRIES THE HORSESHOES THROUGH THE DOGGIE DOOR.
SO IF THERE ARE ANY WEENURS OUT THERE THAT LIKE TO PLAY HORSESHOES....COME ON OVER CUZ FRITZ NEEDS COMPETITION.